Pensacola Root Canal Specialist
Root canal therapy treats the center, or pulp, of a tooth that is inflamed, infected, or dead. The pulp is a soft substance consisting of nerves, blood vessels, and connective tissue. Where a root canal formerly was painful and sometimes ineffective, root canal therapy has changed.
With the GentleWave technology, we can now provide root canal treatment in record time, with as little pain as possible, and as little recovery time as possible. If you need a root canal in Pensacola, FL then give our office a call today. The GentleWave is our best friend in regard to endodontic treatment.
Plus our patients all describe GentleWave as "quick, easy, and comfortable". This is perfect for patients because it's all painless and has the soothing sounds of a white noise machine. To find out more about this technology visit our GentleWave information page here.
Then & Now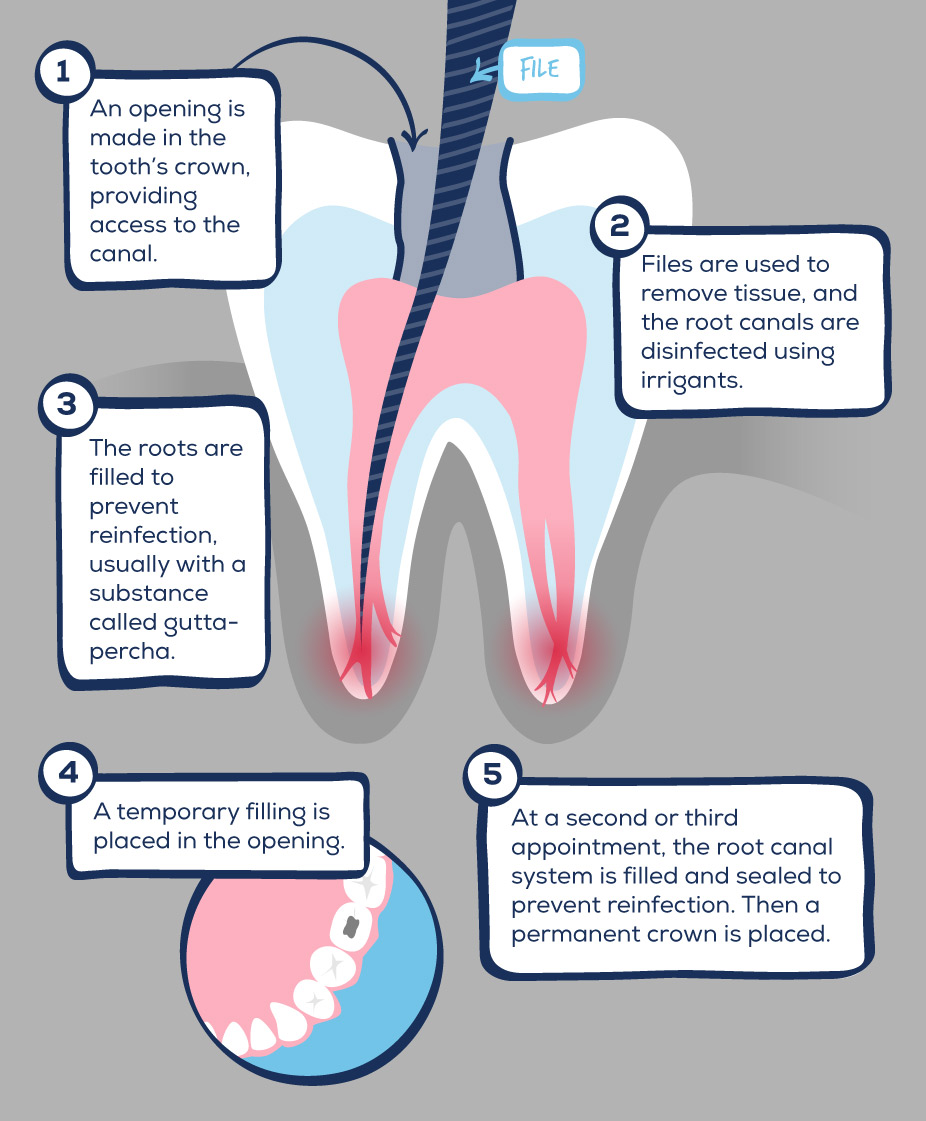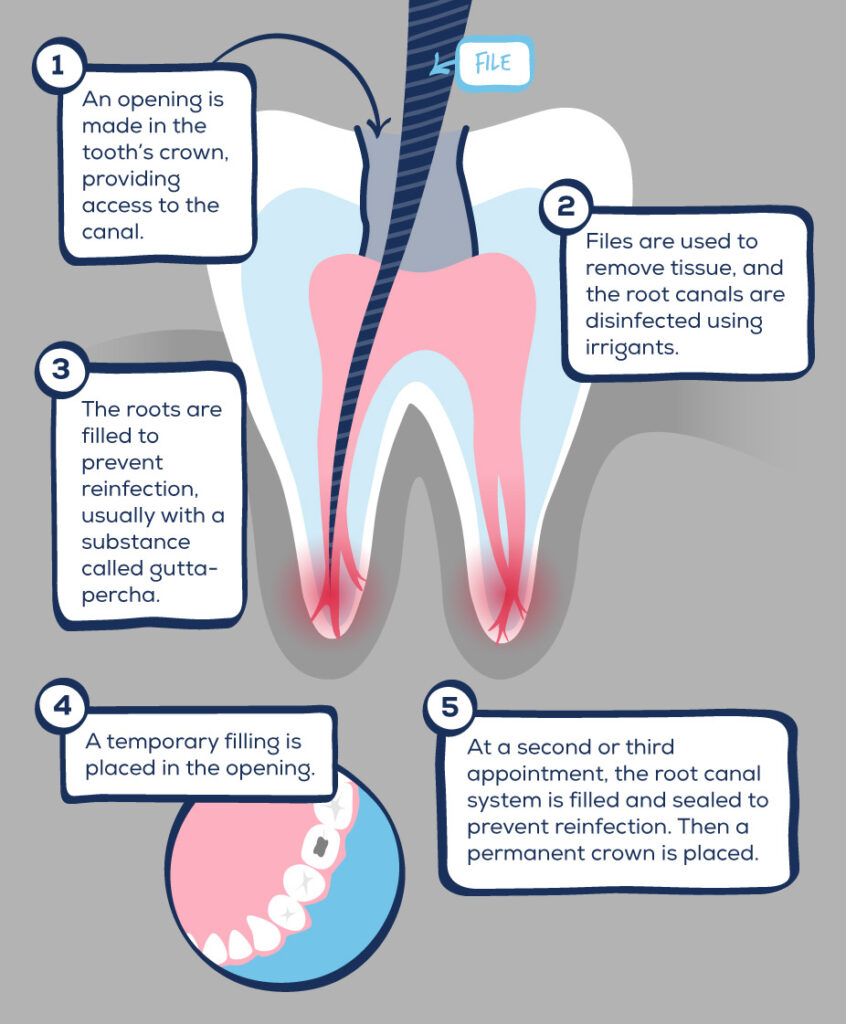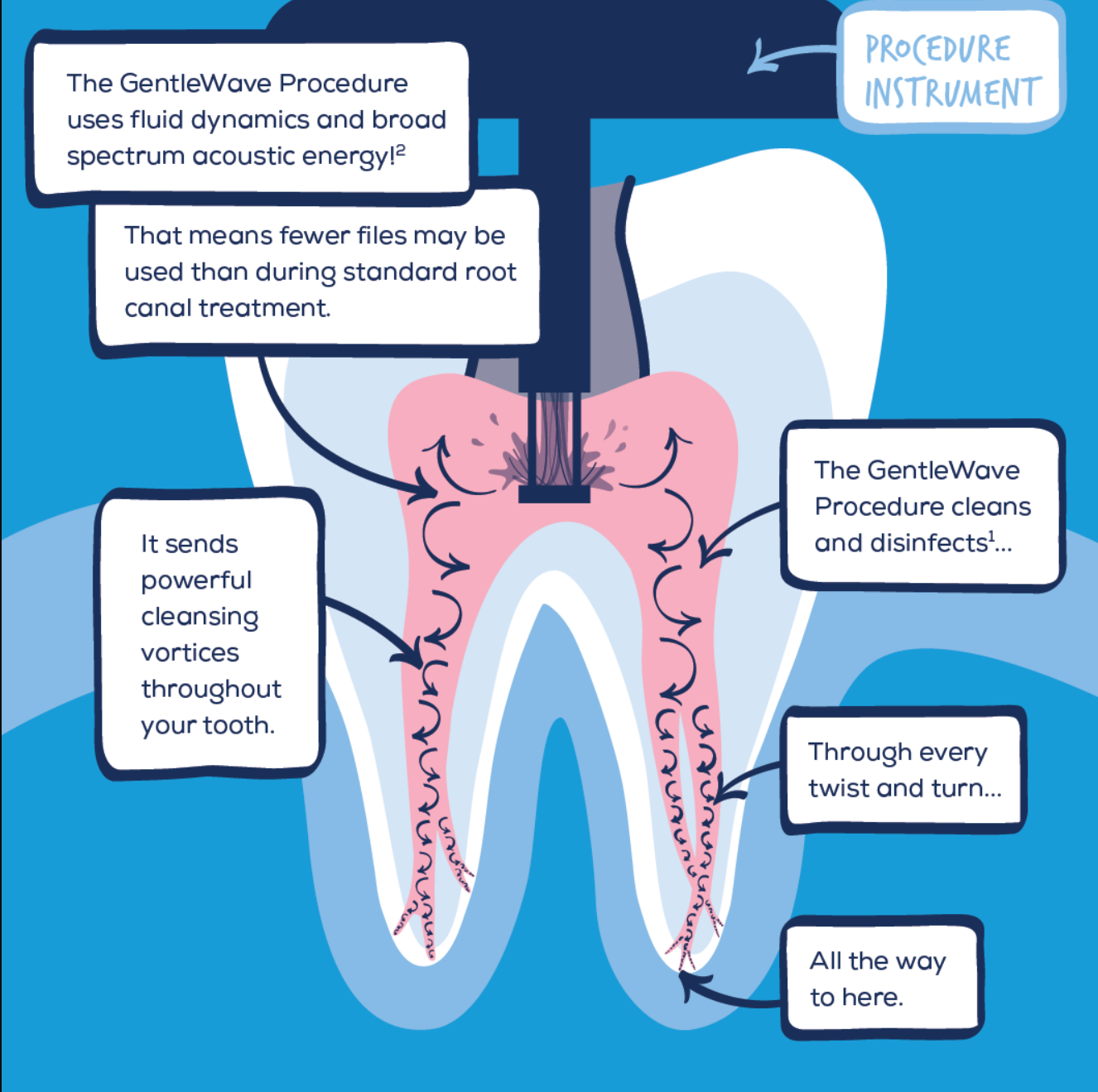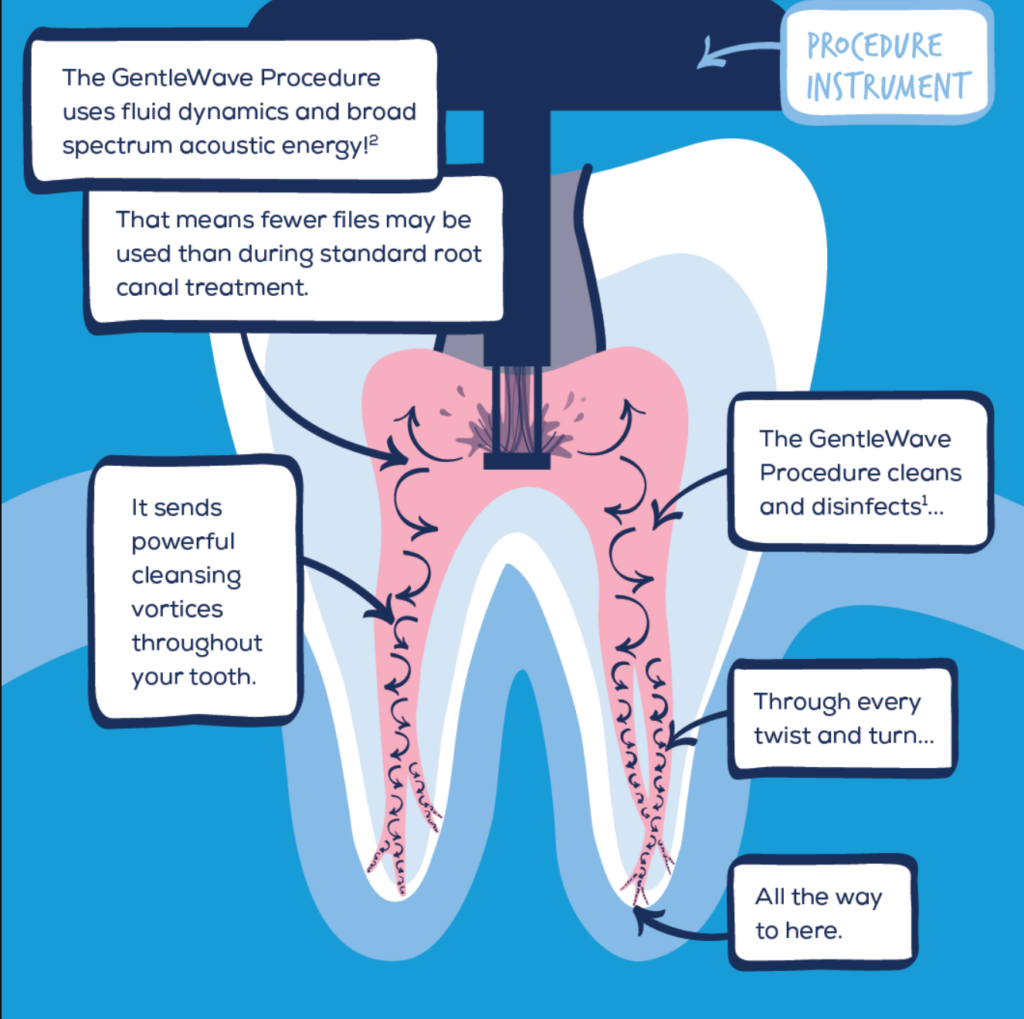 Root Canal Therapy In Pensacola, FL
How to Know if You Need A Root Canal
Tooth sensitivity that lingers, especially to heat or cold
Sharp pain when chewing or biting
Pimples on your gums
Chipped or cracked teeth
Swollen or painful gums
Deep decay or darkened gums
Symptoms of infection include visible injury or swelling, sensitivity to temperature, or pain in the tooth and gums. If you experience any of these symptoms, contact Elite Endodontics today!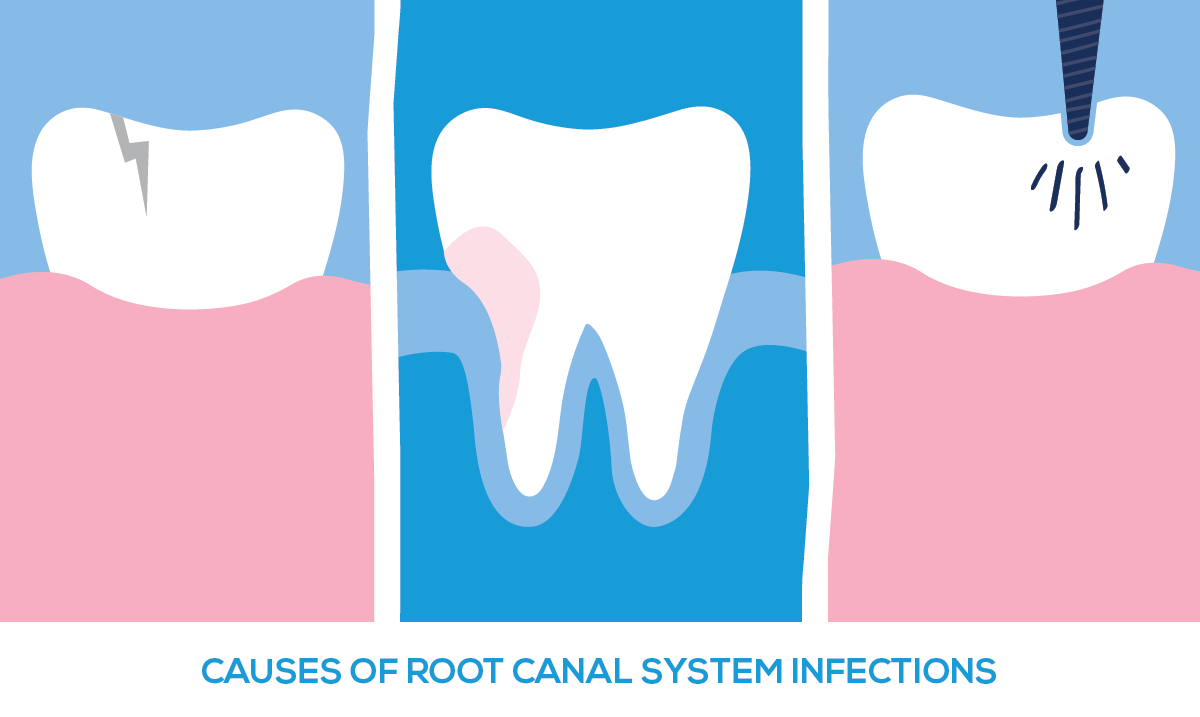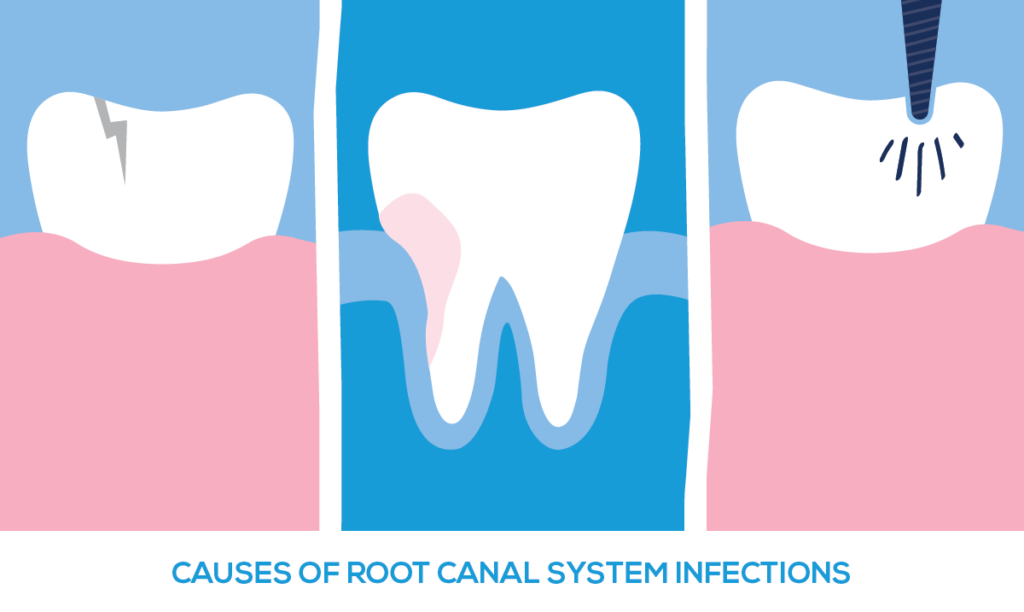 Root Canal Treatment In Pensacola, FL
Before a Root Canal – Sedation and Anesthetic
While we work hard in our office to ensure that all patients feel empowered and calm in our office, we do realize that receiving dental work may not be enjoyable for many. If you have anxiety or fear about your procedure, please notify us before your appointment. We would love to talk more with you to ease any fears and if you do decide that sedation dentistry is the best option for you, we will make that option available. Do not hesitate to ask if there are any requests we can accommodate to ensure your treatment goes off easy and simple.
If you do not opt for sedation then we will apply a local anesthetic to ensure minimal discomfort to you. For more information on sedation please visit us here.
During Root Canal Procedure
Root canal therapy involves removing the pulp from the tooth chamber and canals. Pensacola endodontist, Dr. Todd, will then clean the canals with a disinfecting solution. During your root canal therapy, we may provide local anesthesia or sedation to ensure your complete comfort.
What to Expect After Getting a Root Canal
After root canal treatment, we may place a temporary filling to protect your tooth until your restoration is complete. Your tooth may feel sensitive for the first few days. This discomfort may be relieved with over-the-counter or prescribed pain medications, as directed. Avoid chewing on the treated tooth until you have your full restoration. If a problem occurs, contact Elite Endodontics.
Root canal therapy can help preserve your tooth for a lifetime. Don't wait around!
How Are Pensacola Elite Endodontics's Root Canals Different?
At Elite Endodontics, Dr. Todd is on a mission to change the perception of root canals. When a root canal is required, Dr. Todd wants the patient to feel comfortable, calm, and ready to undergo treatment instead of feeling nervous about the amount of pain they will feel. Dr. Todd understands the importance of addressing oral health concerns quickly and providing effective treatments that will restore your smile and bite.
Elite Endodontics is the only Pensacola dental practice offering The GentleWave procedure, a new technology that uses fluids and energy to clean the deepest recesses of the root canal system to eliminate more infected materials and reduce the risk of further infection. If you searched for a root canal near me in Pensacola online and found our practice we encourage you to read our reviews and learn more about how The GentleWave procedure might be a great option for you.
At Elite Endodontics, we also offer sedation dentistry for patients who experience anxiety when visiting their endodontist. Dr. Todd strives to create a comfortable and enjoyable environment for his patients during every procedure.
Contact Dr. Todd and his team at Elite Endodontics to learn more about root canals and how they can help restore your smile.
More Resources
Root Canal Safety