We Believe In What We Do
What sets us apart is our dedication to our patients and our spirit of excellence. Dr. Todd spent years developing a team who excels in customer service and has a desire to provide the highest quality endodontic care in an environment that is compassionate, understanding, and welcoming.
Our focus is on patient experience and removing the stigma associated with standard root canal therapy. We use only the best and most innovative root canal techniques and technology, being the only providers of GentleWave treatment in the area. Equally important as the treatment you receive, we strive for your visit to our office to be the brightest part of your day. This is embodied in our service, attention to detail, and personable team. We truly do care about your experience and want your perception of root canals to be a positive one.
Through a mix of personal attention, clinical aptitude, and advanced technology, the Elite Endodontics team is ready to handle any challenge that comes our way. Dr. Todd's deep understanding of general and endodontic dentistry allows him to lead our team in such a way that we can provide unmatched endodontic care to patients of all ages.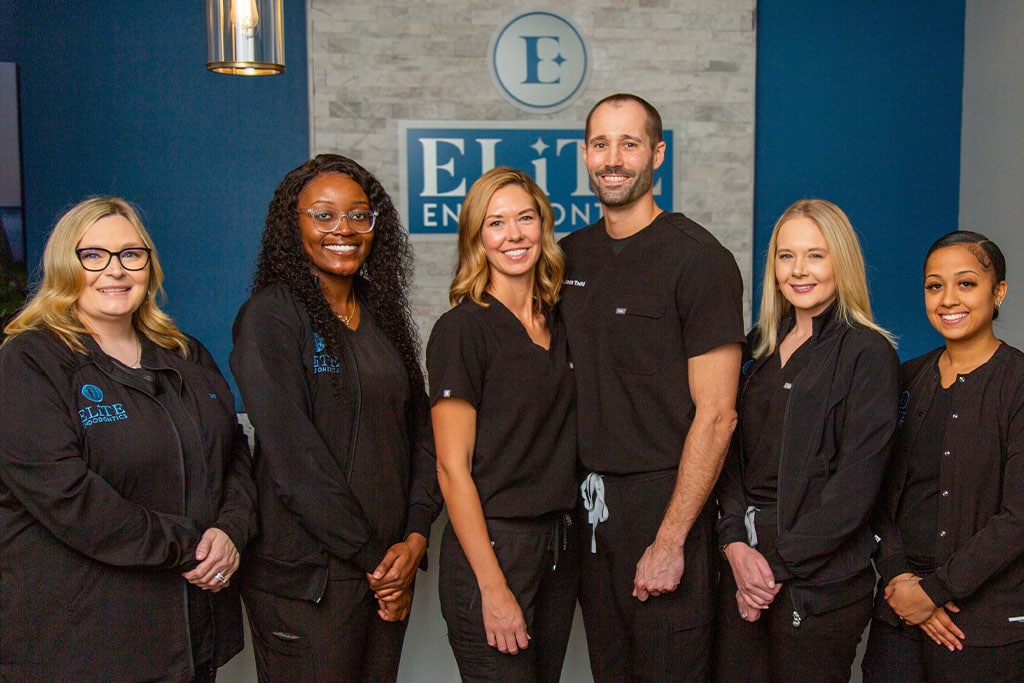 Changing The Perception About Root Canals
Although root canal therapy is a standard endodontic treatment to fight severe endodontic infections and abscesses, the procedure doesn't have a good reputation. People are usually hesitant about undergoing a root canal treatment because they believe it always involves pain.
The truth is that people often need root canals because a painful infection is already in their mouths. Root canal therapy is an effective way to remove the source of the illness — the bacteria inside the tooth's pulp — and preserve the natural tooth. Without this procedure, an infection may advance and spread to other parts of the mouth and body. The only alternative is tooth extraction.
At Elite Endodontics, we understand why people have misconceptions about root canals, but we are here to change that narrative. Our patient's comfort and care are our top priorities, which is why we stay abreast of the latest technologies to make root canals less painful and more effective.
Offering An Alternative To Standard Root Canal Therapy With The GentleWave Procedure
Here at Elite Endodontics, Dr. Todd is the ONLY authorized GentleWave provider in Pensacola and within 100 miles. We invested in this state-of-the-art technology because Dr. Todd firmly believes it's the best treatment we can offer our patients who need a root canal.
The GentleWave procedure uses fluids and energy to clean even the deepest recesses of a tooth's root system. By getting into the microscopic spaces that a traditional root canal treatment can miss, Dr. Todd can eliminate more infected materials and reduce the risk of a new infection from forming. The protocol is minimally invasive, preserves more of the natural tooth, and usually only requires one session. Best of all, this root canal treatment is far less painful than typical root canal techniques.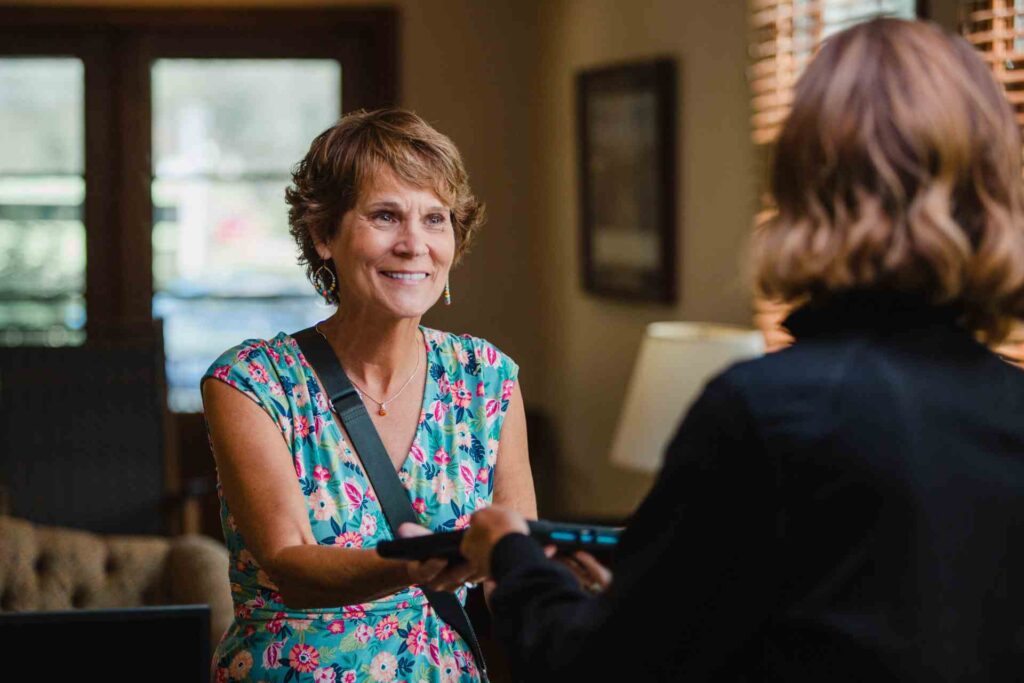 State-Of-The-Art Endodontic Care In A Relaxing Environment
Quality endodontic care is a must for everyone's general well-being. Endodontic professionals do more than help people become confident in their smiles. We are proud to have developed a team who excels in customer service and has a desire to provide the highest quality endodontic care in an environment that is compassionate, understanding, and welcoming. Our team also improves our patients' quality of life by addressing some of the unpleasant aspects of endodontic care, such as cracked teeth and tooth infections.
No matter why you visit our Pensacola practice, you can be confident that you will receive the best treatment you can get while visiting a warm, inviting atmosphere. It's natural to feel nervous when visiting an endodontist for the first time. This is why we've constructed a brand new office to accommodate the needs of our patients so that your visit to our office will be calm and relaxing. Ensuring our patients feel confident and relaxed from the minute they step through our doors to the last goodbye is a top priority. All of this together is what helps us change the perception of root canals.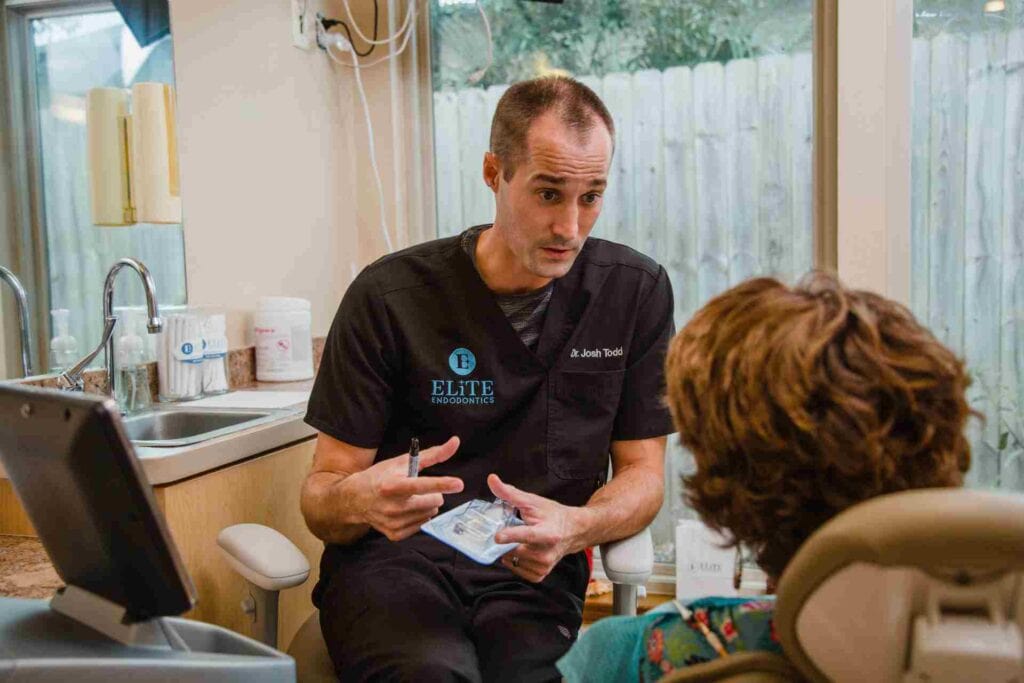 Dual-Board Certified Endodontic Care
As the only dual board-certified endodontic practitioner in the area, Dr. Todd is not only a highly experienced endodontic specialist, but he also has years of experience as a general dentist under his belt. This has given him empathy for his patients and because of this experience, he knows exactly what your general dentist would be looking for. He has a passion for helping members of his community broaden their smiles and improve their oral health.
Today, Dr. Todd and his team strive to create the most welcoming atmosphere for his patients while providing world-class endodontic care. Our consideration for our patients is what sets us apart from other practices.
Tailored Endodontic Care
Though our practice may utilize similar treatment plans for various patients, we understand that each person's endodontic and oral situations are different. At Elite Endodontics, you can expect to receive personalized treatment from Dr. Todd and our team. Our mission is to ensure that everyone leaves our office feeling better than when they entered.
Our office has advanced endodontic technology and a team of friendly, knowledgeable endodontic professionals. The field of endodontics steadily changes, offering new techniques, equipment, and best practices. We go above and beyond in our training and education to provide every person with exceptional dental care that addresses their specific needs.
Giving Back
In addition to all of this, our office partners with the Health and Hope Clinic to provide pro bono root canals for patients in need. We do this because we believe that cost should not affect quality root canal care.