The
GentleWave

Difference
Our practice offers an alternative to standard root canal therapy. Our patients describe it as "quick, easy, and comfortable". The GentleWave Procedure isn't simply for resolving your root canal system infection symptoms. It's for saving your natural tooth—and your signature smile.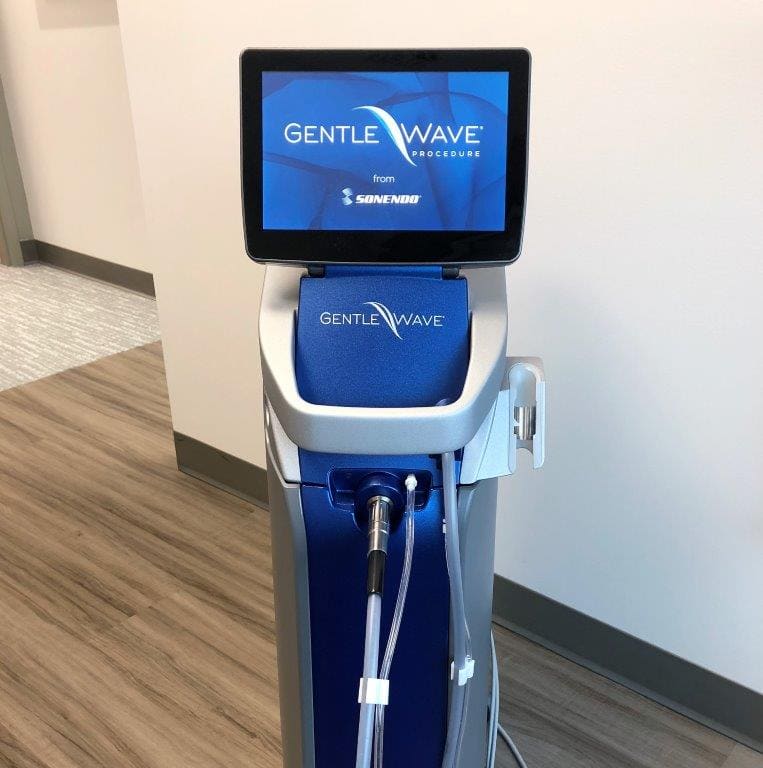 The GentleWave Procedure replaces much of the manual instrumentation in standard root canal therapy with optimized procedure fluids, helping prevent the removal of excess tooth structure to maintain its natural functionality and structural integrity.
The GentleWave Procedure's high-tech fluid delivery system distributes fluids throughout your root canal system, reaching places where manual instruments cannot, and removing the infection from the entire root canal system while preserving valuable tooth structure.
In most cases, a GentleWave Procedure can be completed in just one appointment. And, because GentleWave Technology is so effective at cleaning the root canal system, there's less chance of needing a root canal retreatment later.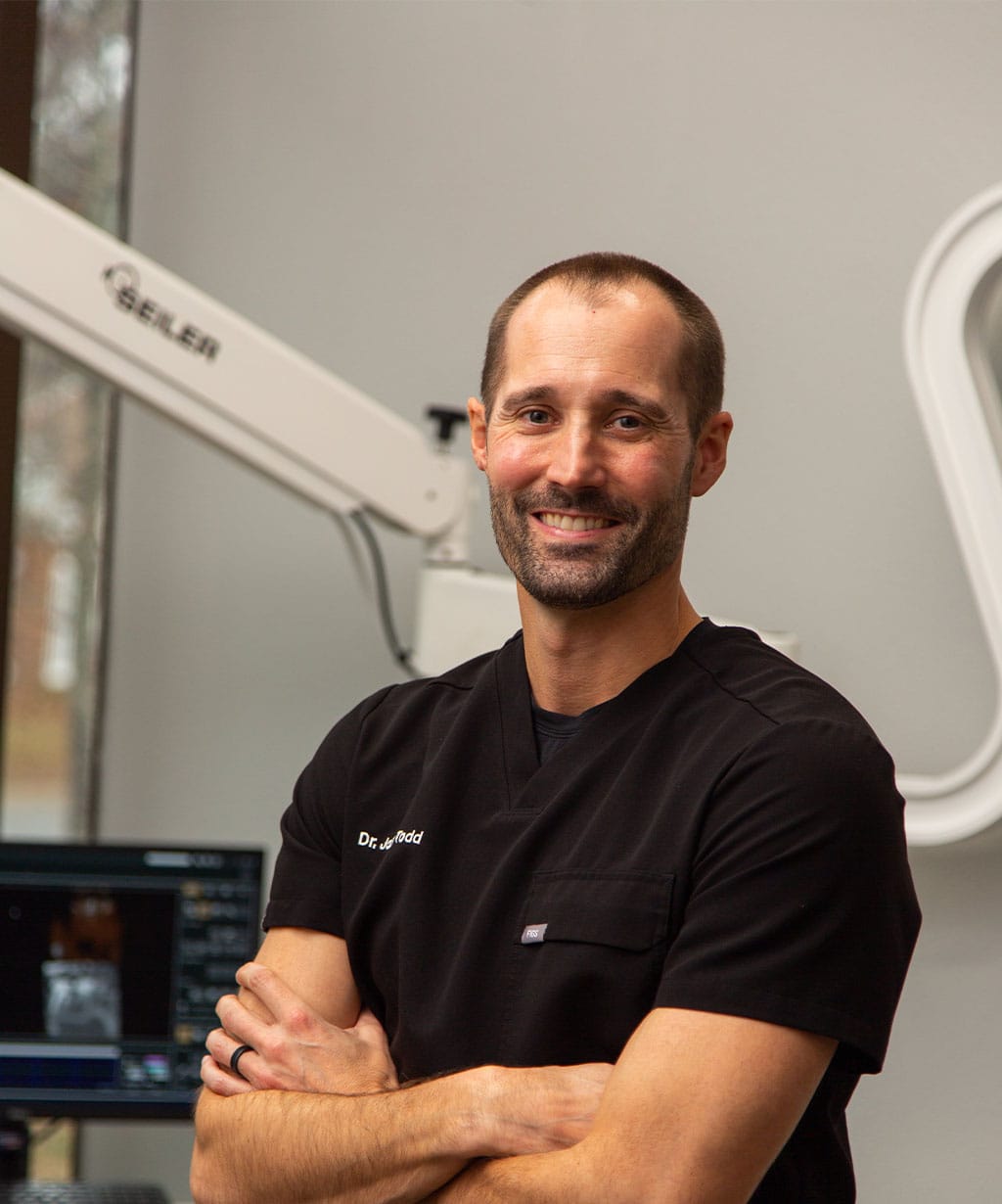 Our board-certified endodontist
Dr. Josh Todd is a board-certified endodontist in Pensacola. He is committed to providing you with excellent endodontic care in a comfortable environment. You deserve a skilled, experienced dental team that can help you ensure great oral health. Experience what patient-centered care can do for you. We welcome new patients of all ages.
Our board-certified endodontist
Dr. Jared Beam is a board-certified endodontist and an authorized provider of the GentleWave procedure. He is committed to excellence in patient care and enhancing his patients' oral health and function. Dr. Beam is an excellent addition to our team and is excited to serve patients in Pensacola and the surrounding areas!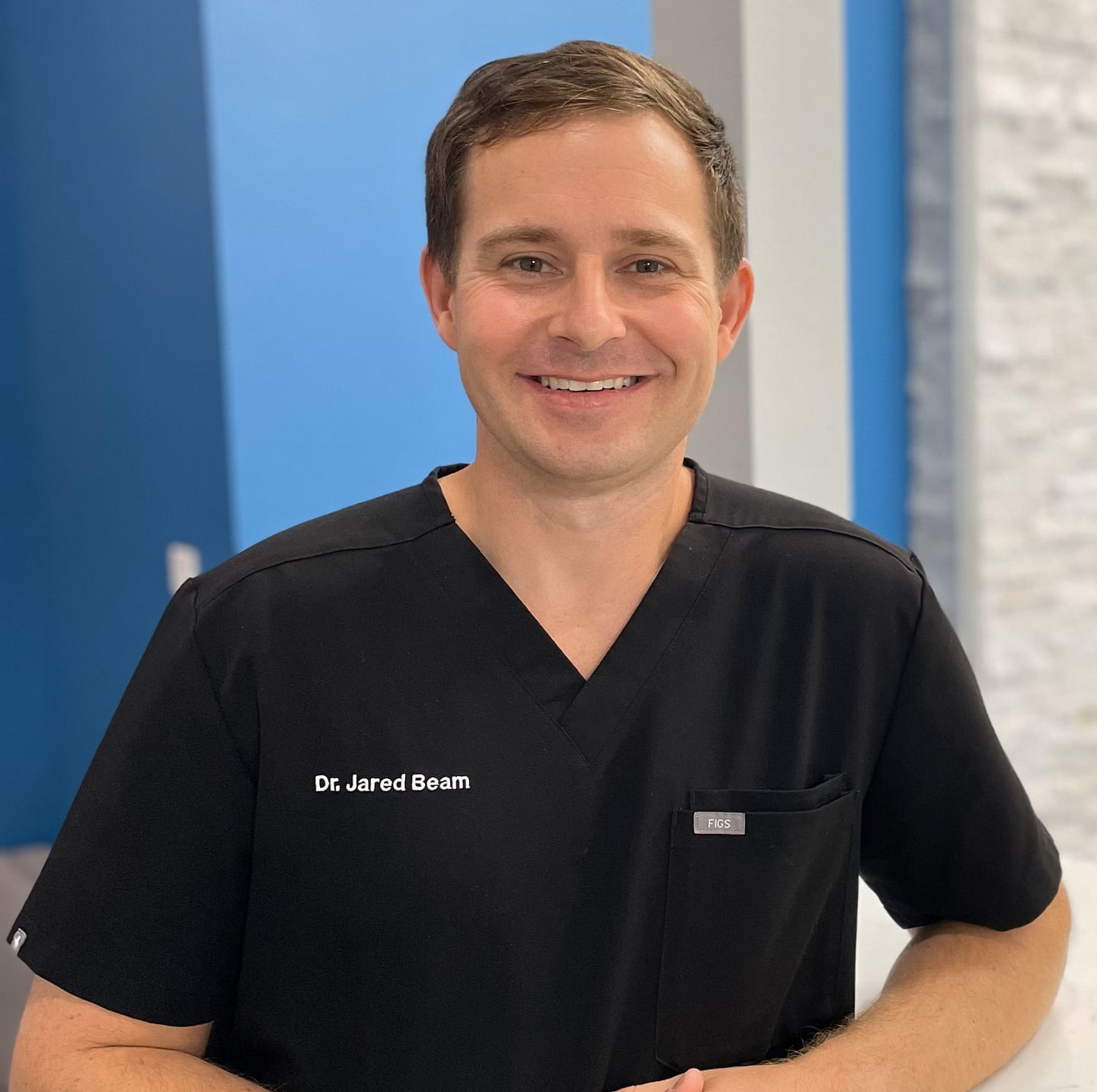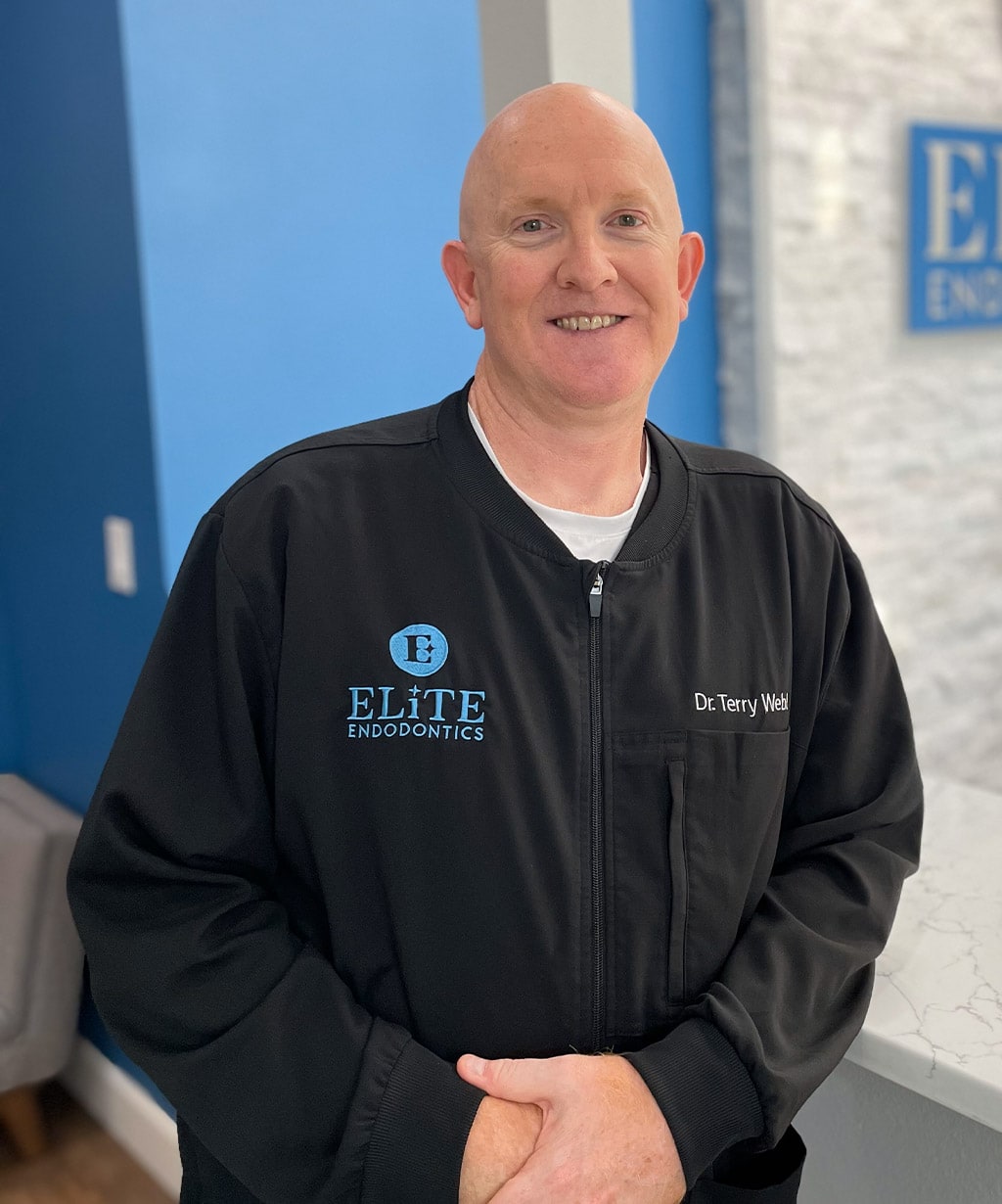 Our board-certified endodontist
Dr. Terry Webb received his DDS from the University of Tennessee in 1992. After a few years of general dentistry private practice experience, he joined the U.S. Navy serving as a Dental Corps Officer where he obtained the rank of CAPT. He looks forward to continuing his endodontic career with Elite Endodontics and serving the Pensacola community.
Root canal symptoms can be frustrating and painful, but choosing your treatment for a root canal in Pensacola doesn't have to be. The GentleWave Procedure is redefining standard root canal treatment with a minimally invasive root canal process that preserves tooth structure and promotes early healing.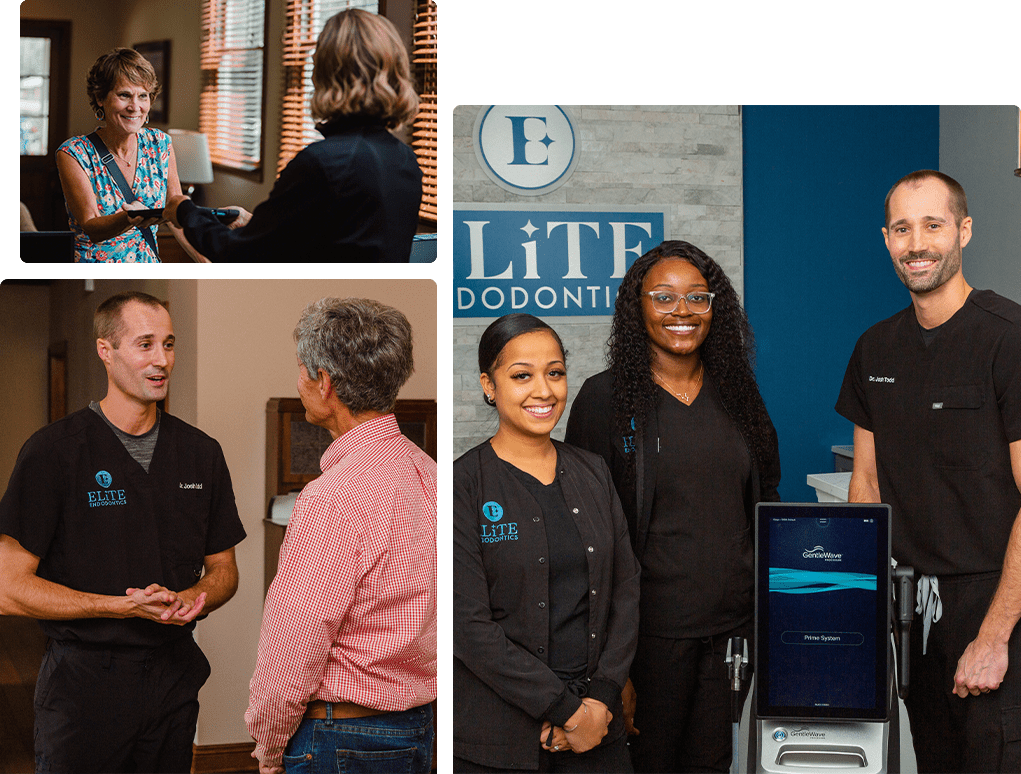 Your dental care experience is fully personalized at Elite Endodontics. Our friendly, knowledgeable dental team will address every question and concern. Your oral health needs, goals, and priorities are the focus of your customized treatment plan. We want to work with you to create the beautiful, healthy smile of your dreams.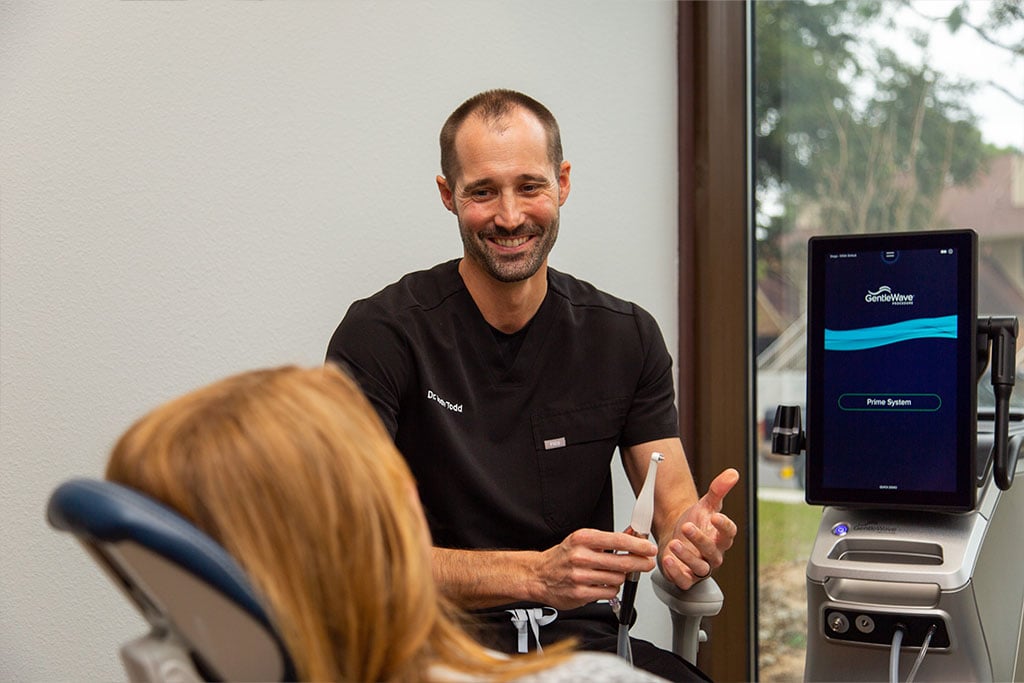 Root canal therapy treats the center, or pulp, of a tooth that is inflamed, infected or dead. The pulp is a soft substance consisting of nerves, blood vessels and connective tissue. Root canal therapy can help preserve your tooth for a lifetime.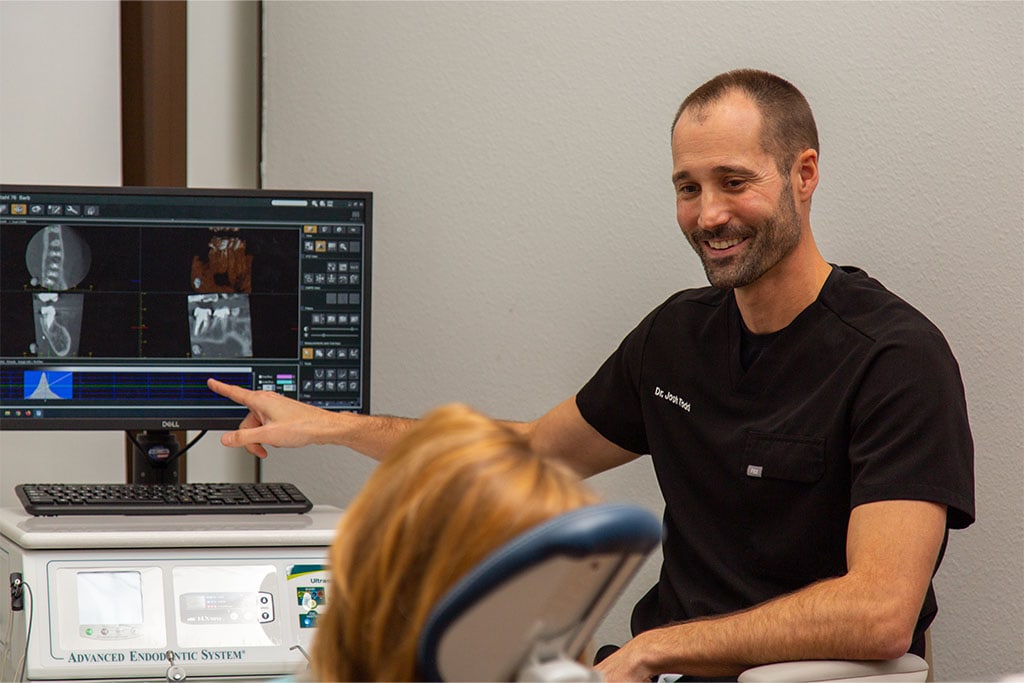 In most cases, a root canal preserves the natural tooth, allowing it to remain healthy for many more years. In rare instances, an infection can return months or even years after treatment. When this occurs, endodontic retreatment may be recommended.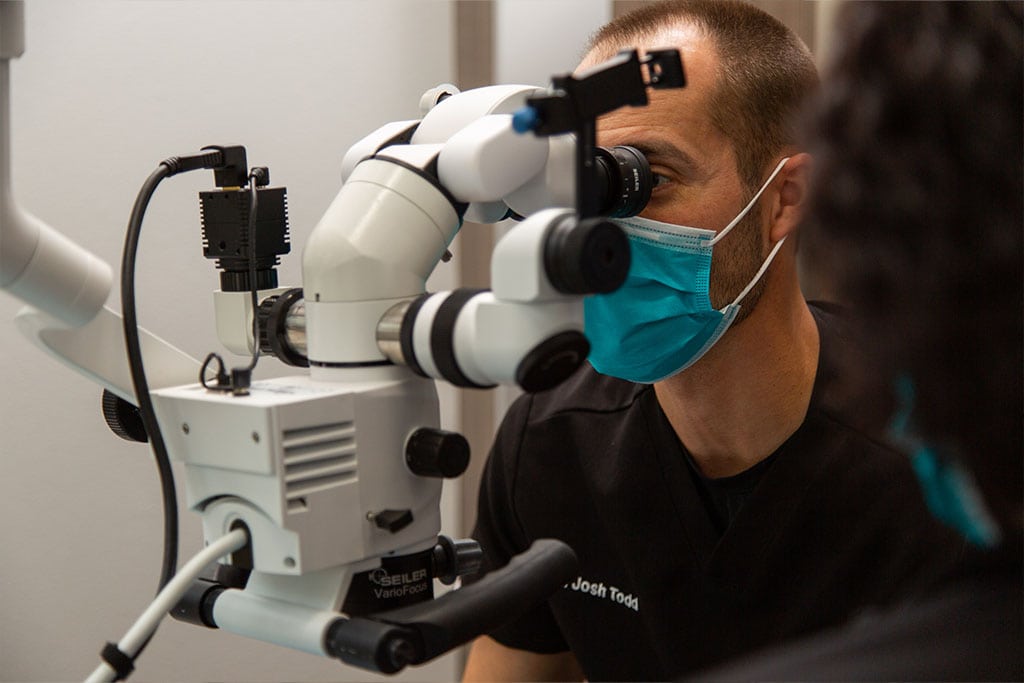 Apicoectomy is a minor treatment that involves removing the infected tip of a tooth root, then sealing the interior of the tooth to prevent further infection. This is usually recommended when a root canal isn't sufficient to save a tooth.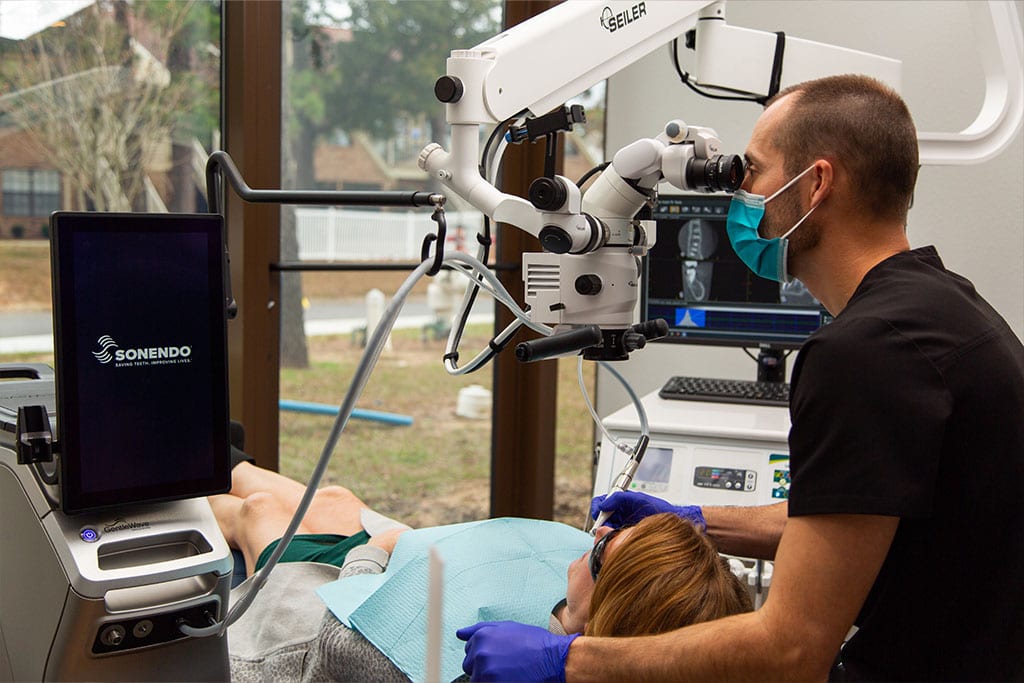 Sedation Dentistry uses medication to help you relax for a better dental care experience. It can even help patients with severe dental anxiety. Sedation allows your body to relax more completely and reduces the sensation of passing time.
When to See an
Endodontist
Proper diagnosis is key to determining the best treatment. We'll help you understand whether or not treatment is right for you. Root canal therapy removes harmful bacteria from your tooth, healing infection, ending your pain and improving your health. When decay or a crack has reached the nerve of a tooth, a root canal is necessary.
Convenience Is Our
Priority
Your general dentist is often the first person to recommend that you need a root canal. We're proud to be highly referred to by dentists throughout the Gulf Coast. If you are here on vacation and you need a recommendation for a local general dentist we work with many amazing offices and we would be happy to make a recommendation. If you do have any signs listed above or have been told you need a root canal by your general dentist, please reach out to us right away. Here's how you can get started right away: